More than seven months after Hurricane Ian smashed into southwest Florida, one Charlotte County neighborhood is still in shambles.
At the Holiday Estates Mobile Home Park in Englewood you'll find devastation on every street. Many neighbors have moved away, and others are living in campers on their property while trying to rebuild.
The heavy winds ripped off the roof of Paul Mayer's manufactured home.
"Everything! Furniture, everything in there was destroyed," said Mayer.
Mayer bought a new manufactured home, but he says it can't be delivered.
"They can't deliver it until they get a permit. They say they can't get a permit. The permit people say they haven't applied for a permit," said Mayer.
He's not alone either, another neighbor had their manufactured home delivered. However, without the right permits he can't have it installed. That home has been sitting on a flatbed trailer for weeks now.
Now Paul and his wife Merna moved into a camper nearby. He cooks his meals, and does his laundry outside. With only a small refrigerator, Paul keeps several coolers outside.
But living without the comforts of home took its toll. In March, his wife Merna was hospitalized.
"It just devasted my wife and I lost her," Paul said. "She couldn't do it no more."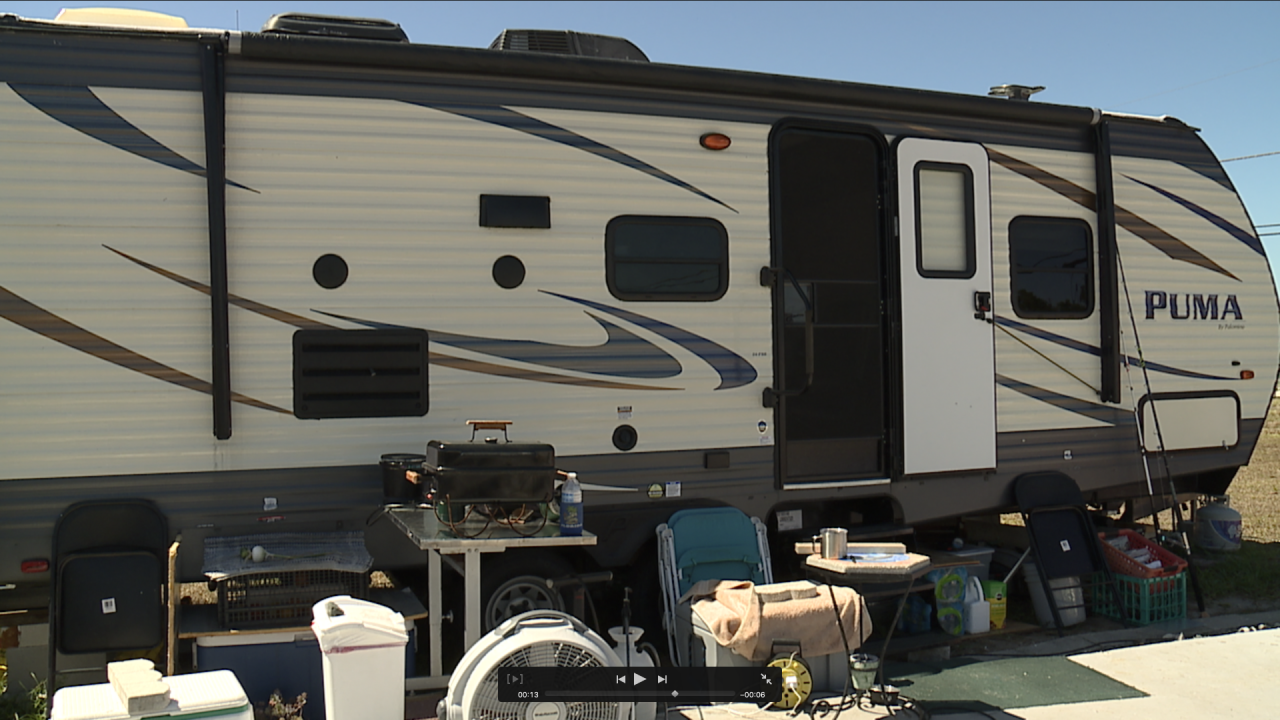 Paul's neighbor Kevin Holloway says the daily struggle to rebuild is both emotionally and physically draining.
"The devastation was just unbelievable," Holloway said.
"We're toughing through it, like we're supposed to. We can't sit in our homes and cry all day. We help each other the best we can."
Charlotte County Public Works Director John Elias tells Fox 4 Investigates he met with residents of the Holiday Estates last week.
The county completed its debris pick up and Elias believes much of the leftover debris in the neighborhood may be from contractors not properly disposing of it.
"We just need some help," Holloway said. "We need straight answers from contractors and the federal government, and the state government and county government."
County leaders tell Fox 4 Investigates they are working on ways to help the neighborhood, but that might be too long for Paul
"I'm gonna have to leave," said Paul, who is originally from Michigan. "I can't stay here all summer. I just can't do it."