FORT MYERS, Fla. -- A woman was led away in handcuffs following a crash in Fort Myers early Friday.
This happened around 2:30 a.m. at the intersection of Winkler Avenue and Fowler Street.
The Fox 4 Breaking News Tracker was the first media on scene.
Our crew reports seeing two cars with severe damaged, and a woman could be seen being led away into an unmarked police SUV while crying and arguing with officers.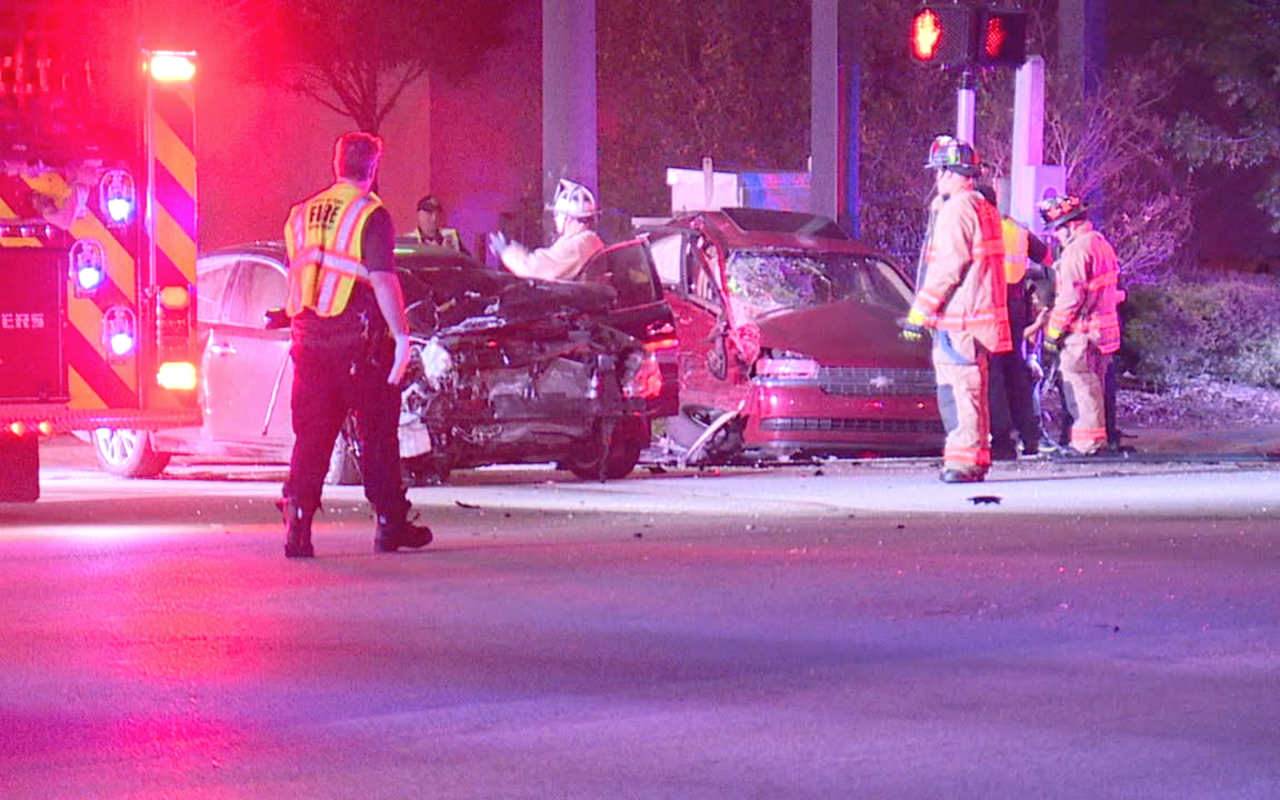 Another man at the scene was being looked at by EMS and climbed into the ambulance.
Once we get an update on the situation, we'll be sure to bring that to you.