FORT MYERS, Fla. — The Community Outreach to Achieve Change on the Homefront or COACH is hosting its annual silent auction on Saturday, March 6th.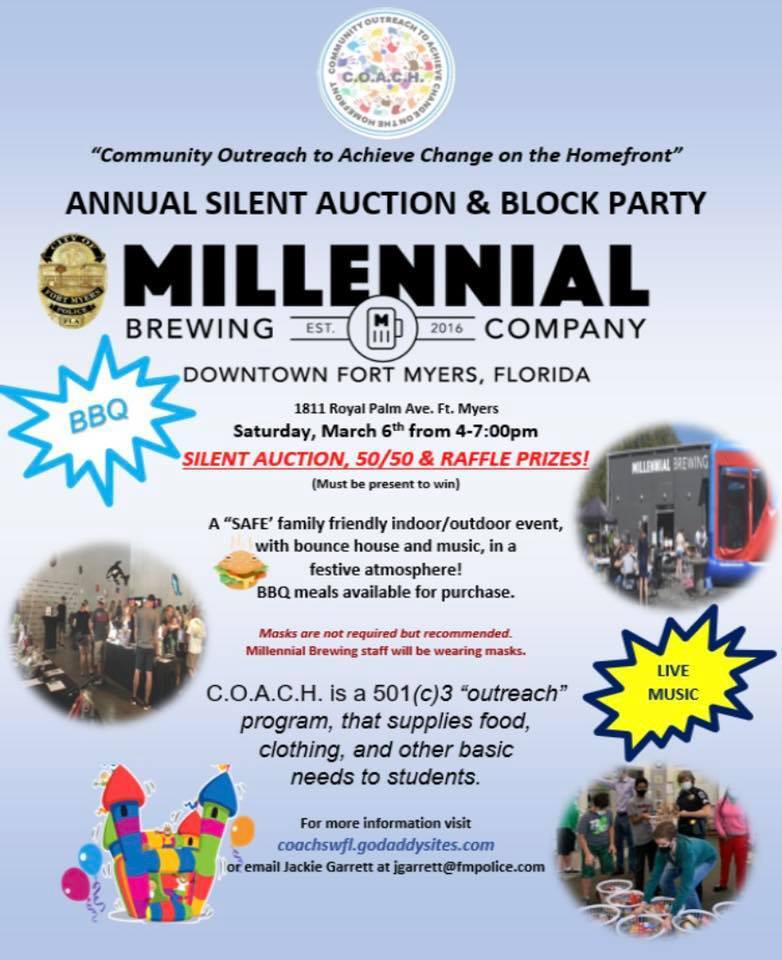 The program was started after determining Lee County had a high poverty rate. To help make sure students would not go hungry FMPD teamed up with local principals to create COACH.
The silent auction and block party will be held at Millennial Brewing from 4 pm to 7 pm.
There will be food, music, and entertainment.