Local Haunted Houses and Halloween Entertainment
Local Haunted Houses and Halloween Entertainment in Southwest Florida. Includes Fort Myers, Cape Coral, Naples, Estero, Lehigh Acres and more.
Haunting on the Harbor downtown Punta Gorda. Learn more here
Photo by: Punta Gorda Haunting on the Harbor
Shell Factory Halloween Bash
Photo by: Mike Klein
Haunted Hike is intense and intended to be scary.
A Nightmare on Third Street one of the biggest private home haunted walks located in the Fort Myers Shores area.
The Lakes Regional Park Pumpkin Patch by Wheel Fun Rentals is the place to go for fall fun! Enjoy fun rides, games, pumpkins, music, and more! The Pumpkin Patch is the perfect fall activity to enjoy with the entire family!
Haunted "Gross" Hay Ride Due to the damage sustained to our venue from Hurricane Irma, we are making some changes to our annual Halloween event. This year, we will have a haunted hayride covering the expanse of our grounds. All proceeds will benefit Hurricane Irma relief through our Making Life "Fair" Program. We hope to see you there!
Photo by: Shannon Palzer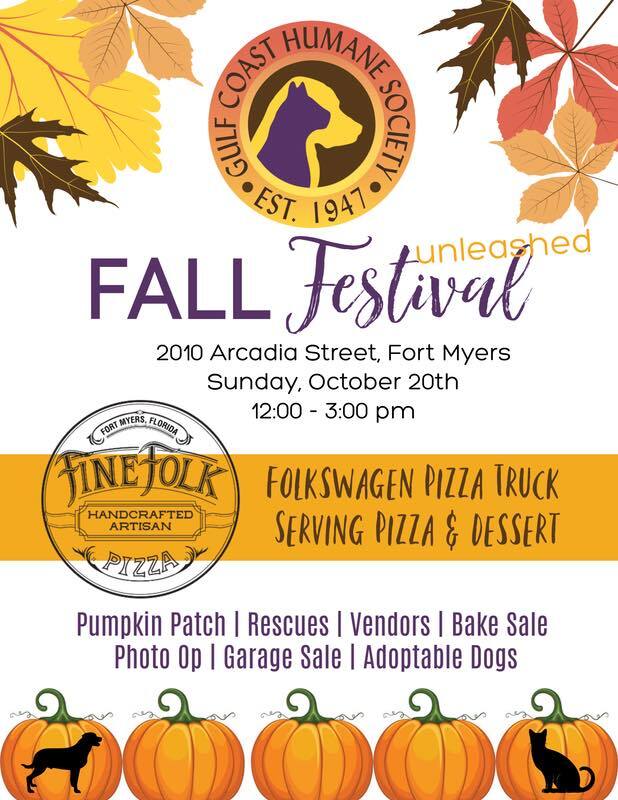 Check-ins for this event are open from 6-7:30pm, and are located at Big John Plaza and in front of Dixie Roadhouse. Late check-in is open from 7:30-9pm in front of Dixie Roadhouse. This is a 21+ event. Valid ID at check-in will be required.

October 25th Trunk or Treat 6:30P-8:30P 3390 Golden Gate Blvd. Naples 34117
On Saturday, Oct. 26 from 10:00 a.m. to 4:00 p.m., the Conservancy Nature Center presents "Hoots and Hisses" featuring live animal shows, face painting, and a Super Science Show with Mr. Glen. 1495 Smith Preserve Way, Naples FL
Saturday at 10 AM-1PM 4200 Gulf Shore Blvd Naples, FL 34103
October 29th 6PM-8PM 9132 Strada Pl, Naples Florida 34108
October 27th 4:30P-6:30P 13 SE 21st Place Cape Coral, Florida 33990
October 26th Business Trick or Treat 12PM-4PM http://bit.ly/sctrickortreat
October 26th- 1PM-2:50PM 2250 Broadway, Fort Myers, Florida 33901
October 24th 6:30PM-8:30PM 2980 Edison Ave, Fort Myers, FL 33916 $1.00 entry fee
October 27th 4PM-7PM 1955 Curling Ave, Naples FL 34109
October 31st 6PM-9PM 1149 Homestead Road N, Lehigh Acres 33936
October 25th-November 2nd 35 NE Pine Island Road, Cape Coral FL $2.00 parking.