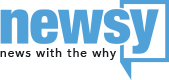 fox4now.com
National News Partner
Ben Carson's Office May Have Illegally Spent $31,000 On Furniture
An office upgrade for Housing and Urban Development Secretary Ben Carson reportedly cost the department upward of $30,000 — despite a federal cap on a fraction of that amount.
Carson's office didn't request approval for a $31,561 dining room set for his Washington office; federal law requires a congressional signoff on furnishings or redecorations that cost more than $5,000.
That news comes after a HUD staffer reportedly filed an official complaint, alleging she was demoted and reassigned in retaliation for not going along with the purchase.
Helen Foster, formerly HUD's chief administrative officer, says she was told "$5,000 will not even buy a decent chair," and that she needed to "find money" so Carson's wife could buy the furniture. She also says her reassignment — which she claims is a career-breaker — followed her pointing out a $10 million budgetary shortfall at the department.
Carson's office pushed back, saying neither he nor his wife were involved in the purchase. But a HUD spokesperson said Carson didn't think the cost was too high and didn't plan to return the table.
---
Trending stories at Newsy.com